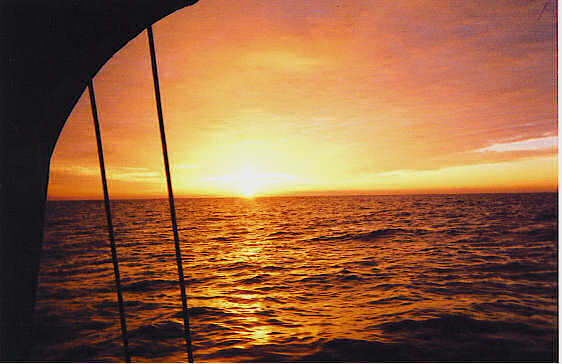 Howard, both a public schoolteacher and a commercial hand line King Mackerel fisherman for over a quarter century, tells the stories of five of Florida's great senior hand line Kingfish captains through edited interviews.

Chapter One describes commercial handline King Mackerel fishing, Fort Pierce, Florida, and the adjacent fishing grounds.

The real heart and soul of this book,

Chapters Two through Six, is a compilation of lengthy interviews with five of Florida's great senior commercial handline Kingfish captains. These interviews, subsequently took on a life of their own and evolved into five extraordinary biographies. Each captain lived his dream. While I have edited some of their stories to allow the book to flow and read more smoothly, the rich texture of their narratives remains. They herald lives well lived. Conducting these interviews was pure pleasure. All of their stories are captivating, compelling, and different.

In the final chapter I share some of my experiences from nearly thirty years as a commercial Kingfish captain. This book is oral history, biography, fishing tales, war stories, tragedy, adventure, and fun. It can not and should not be confined to any one description. It is my hope that it introduces the reader to a wonderful way of life that is fast receding from the Florida landscape. It is also my hope that the reader derives as much pleasure from reading these stories, as I did from telling them.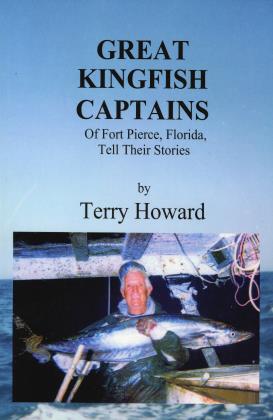 There are many books about fishing,

but very few target in depth personal narratives of commercial fishermen

and none target Florida commercial fishermen.

These books are about unique and interesting characters

as much as it is about fishing and the sea.

This book chronicles the personal lives and adventures of three seasoned commercial

and two charter captains.

They are all well known from Cape Canaveral to the Palm Beaches and beyond. Two share their Vietnam experiences and one shares his beginnings as a Cuban Revolutionary and fisherman.

The latter grew up in Cojimar, Cuba and auditioned for the part of the boy in the film, "Old Man and the Sea".

A history of Florida commercial Shark fishing and Sword fishing evolves through the book's narratives. One of the charter captains in the book just swept the 2011 Bahamas Billfish Tournament series.

All of the stories are "priceless".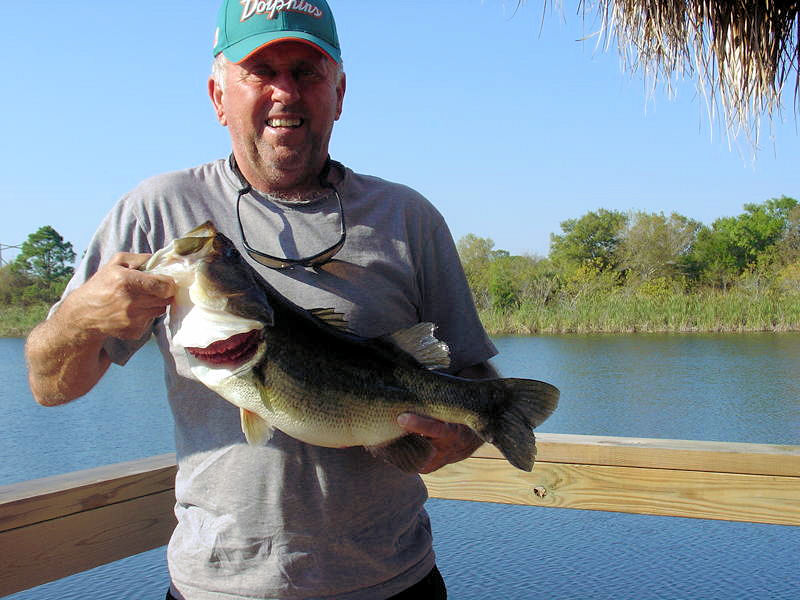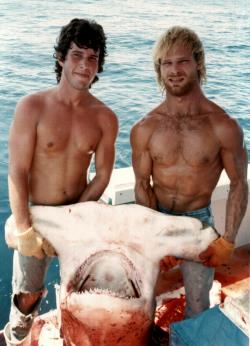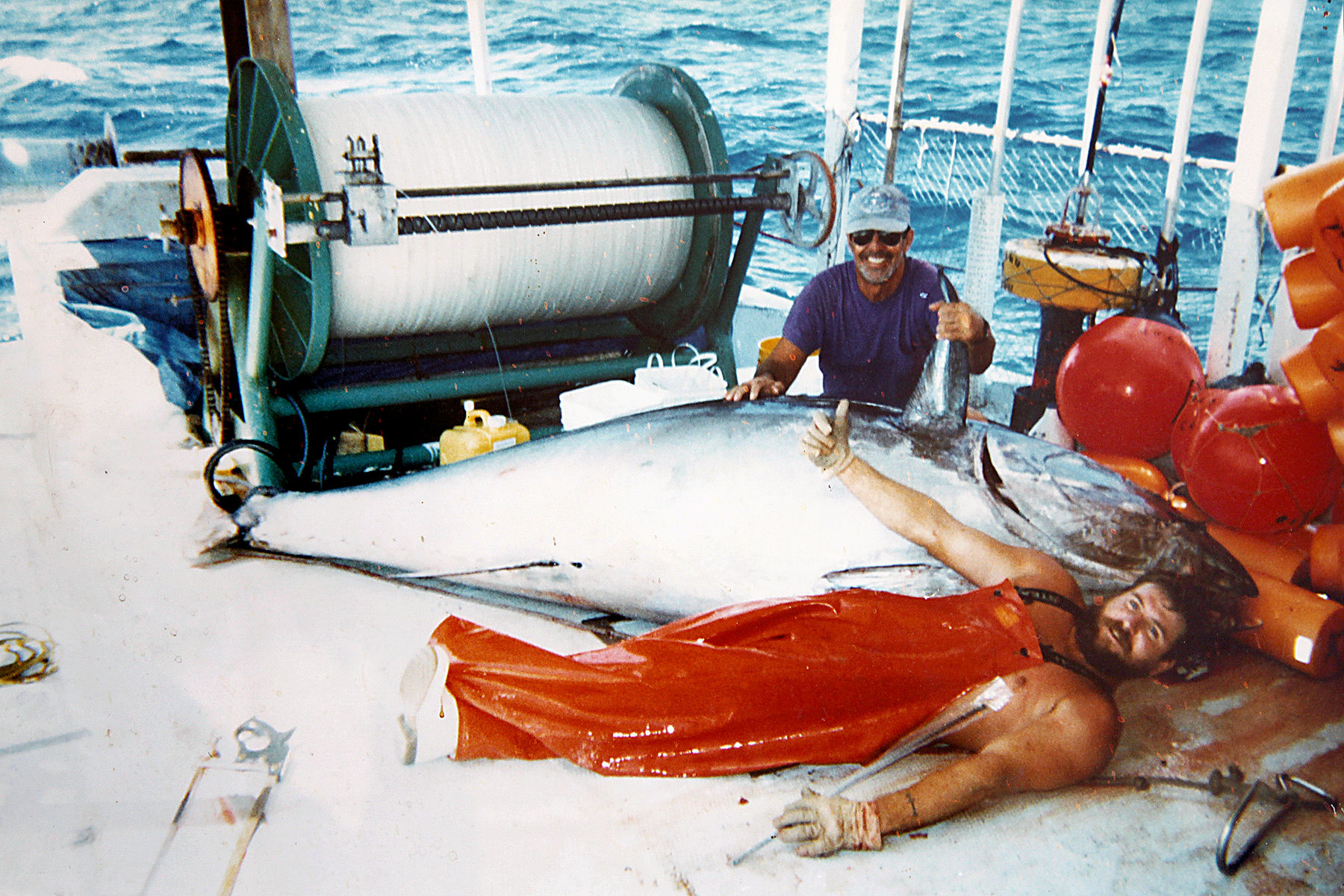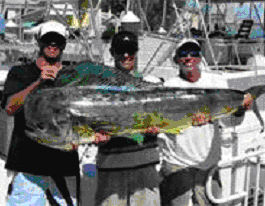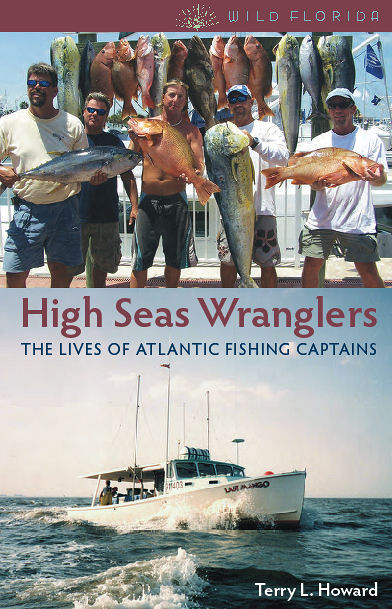 This video is about the late Tommy McCale's step-son, fishing his boat, the Zora, with actual kingfishermen in action

Password: bucktail - click HERE
Listen to the interviews with kingfish captains, including the legendary Al Tyrnell

Captains Tristram Colket, A.J. Brown, Ray Perez, Glenn Cameron and George Kaul, in interviews with Terry Howard, share their stories about hunting swordfish, kingfish, sharks, tuna, and billfish. 

These fishermen have long been a part of the maritime life and culture of Florida, but today their livelihood is challenged and their industry is fading.

"This book preserves a thrilling history that would otherwise be lost."

This book is divided in seven chapters

"Whizzing hand lines, dangerous waters, and all day hauls put you in touch with the lives of the people like Terry and the kingfish captains. A must read."

-GARY POYSSICK, founder of TheOnline Fisherman.com

"Captures the classic storytelling style of these seamen.  The catch grows a little longer, a little heavier, and a little meaner when the tale is retold. I love it."

-ED KILLER, outdoors writer, Scripps Newspapers.